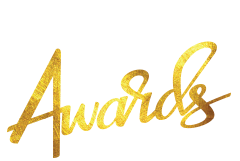 Dear Friends,
This was our 10th Anniversary. So many years of great memories thanks to all of you. Unfortunately, we will have to wait until 2021 to celebrate. I have decided not to hold our events this summer in Las Vegas and Orlando.
My team has been working very hard to bring The Dance Awards experience to life online! We are very proud to present… The Dance Awards LIVE! We hope you join us for what promises to be the largest most prestigious online dance event of the year!
THE DANCE AWARDS LIVE
Finally, please save the date for our 10th Anniversary celebration in 2021: June 26-July 3 in Las Vegas and July 7-14 in Orlando, FL. These events will include our $100,000 Studio of the Year Competition in Las Vegas and our $10,000 Studio Awards in Orlando!
The Dance Awards bring together the most amazing group of international dancers and dance studios. We miss you. We know you're still dancing… and we can't wait to dance together again!
All the best,
Gil Stroming
Founder & CEO
Break The Floor Productions
{{main.name}}
{{main.info.address1}}
{{main.info.city}}, {{main.info.state}} {{main.info.zip}}
{{main.info.phone}}
{{main.info.email}}